Bringing mobile coverage to remote islands
Eshailsat, Qatar's leading mobile operator is committed to bringing mobile connectivity to its customers in the most remote and underserved regions. We partnered with Ooredoo to lead the infrastructure and project design that set out to deliver extended mobile coverage to the remote islands of Qatar.
QSat was commissioned to upgrade VSAT connectivity. We were tasked to upgrade the areas 2G coverage to a 3G network with a view to increase download and upload speeds and ultimately grow coverage to every corner of the island.
Bringing mobile coverage to remote islands
A thorough assessment of the hardware quality and satellite installation was required to fully ensure high-speed connectivity and a successful upgrade to 3G connection. In some parts of the island there was no connectivity circuits available which meant no communication service availability at all. There was also a large amount of packet drops on a modem interface that resulted in a low Mbps connection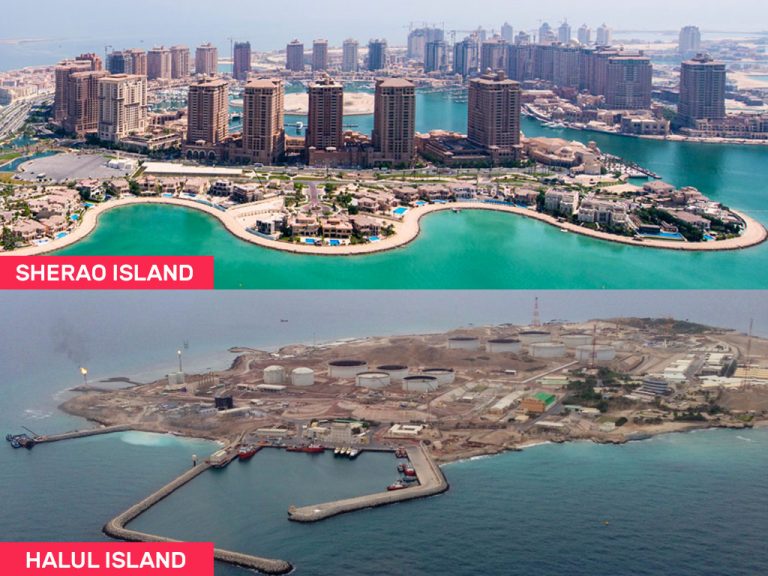 The solution comprised of site surveys to assess the requirements, procurement of state of the art IT equipment, implementation and finally maintenance which included preventive site visits.

After a successful migration and implementation we were able to upgrade from 2G connection to 3G connection and cover all areas of the unmanned island maintaining the download and upload speeds of around 15mbps.
QSAT's VSAT installation was underpinned by a cloud-based architecture that uses multi-spot beam satellite technology making it 5G ready. Our complete end-to-end GSM backhaul solution allowed mobile network operators to expand their services with improved efficiency and a reduction in cost. This all combined to allow customers the privilege of true all-around LTE performance through VSAT hubs and terminals across the island.
Connecting you to the world through constant innovation and dedicated support.